All You Need To Know about Axar Patel: Rising Star of Indian Cricket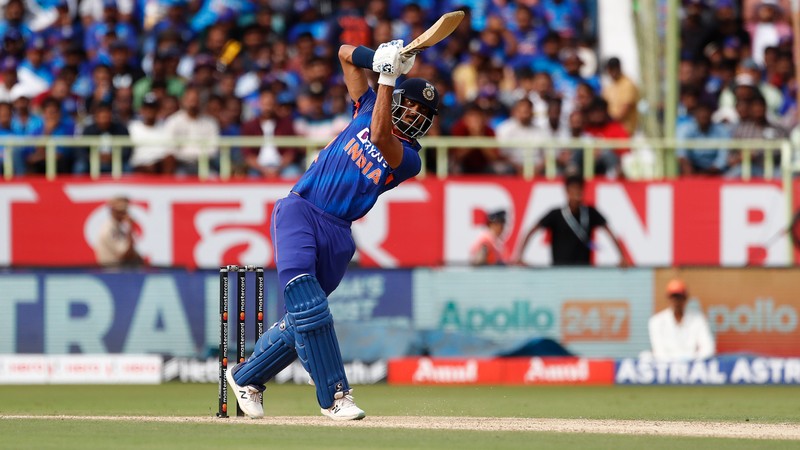 From representing India internationally in all three formats to playing for the Delhi Capitals in the Indian Premier League (IPL), Axar Patel has become a key player in the Indian cricket landscape. Immerse yourselves in some exciting details about Axar Patel, including his age, height, family and jersey number, providing a comprehensive glimpse into the life of this talented cricketer.
Axar Patel's Age and Towering Stature and Family
Axar Patel was born on January 20, 1994, in Anand, Gujarat, India. Standing tall at 1.83 meters, his height adds an advantageous edge to his gameplay on the field.
Axar Patel comes from a loving and supportive family. Rajesh Patel, his father, and Pritiben Patel, his mother, have been instrumental in shaping Axar Patel's cricketing journey. Patel has two elder siblings – his brother Sanship Patel and sister Shivangi Patel. Their unwavering support and encouragement have undoubtedly contributed to Axar's success.
The Journey Unfolds: Axar Patel's Rise on the Cricketing Horizon
On June 15, 2014, Axar Patel embarked on his professional cricketing career, marking his One Day International (ODI) debut against Bangladesh. He was eventually chosen to be a part of the 15-man Indian team that participated in the 2015 Cricket World Cup held in Australia and New Zealand.
On February 13, 2021, he played his first Test match for India against England, leaving an indelible mark by claiming an impressive seven wickets. By delivering an exceptional performance on his Test debut, Axar Patel joined an elite group of Indian bowlers as the ninth player to achieve a five-wicket haul.
A Number that Speaks Volumes: Axar Patel's Jersey Tale
Axar Patel dons the number 20 jersey for the Indian cricket team and the Delhi Capitals in the IPL. This number has become synonymous with his name, representing his presence and contributions on the field.
A Glance at Brilliance: Axar Patel's Impressive Cricketing Statistics
Patel's statistics in international cricket speak volumes about his talent and impact. With his commendable adaptability across all game formats, he has participated in five Test matches, 38 ODIs, and 28 T20Is. In the realm of Tests, he has accumulated an impressive tally of 106 runs and 36 wickets, while in ODIs, he has showcased his skills by scoring 181 runs and securing 45 wickets. In T20Is, Axar has scored 153 runs and bagged 26 wickets, making him a force to be reckoned with in the cricketing arena.
Beyond the Boundaries: Axar Patel's Worth in Numbers
Axar Patel's remarkable performances on the field have also contributed to his financial success. With an estimated net worth of approximately $5 million (equivalent to around 37 crores INR), Patel has achieved financial stability through his cricketing career.
Conclusion: 
Axar Patel's journey as a cricketer has been nothing short of inspiring. From his humble beginnings to becoming a prominent figure in Indian cricket, he has captured the hearts of fans with his exceptional skills. With his left-arm orthodox bowling style and ability to contribute with the bat, Patel has carved a niche for himself in the sport.